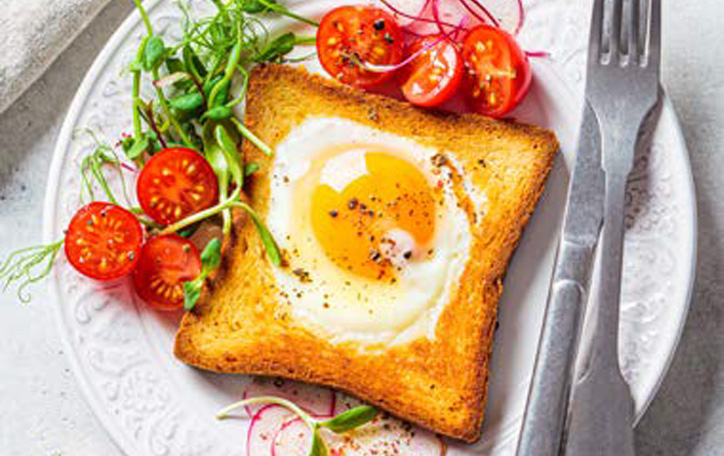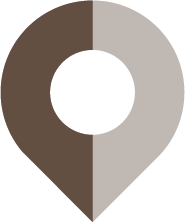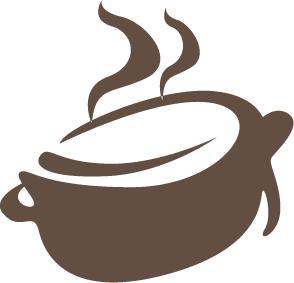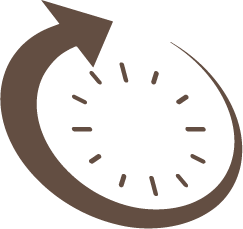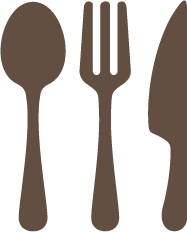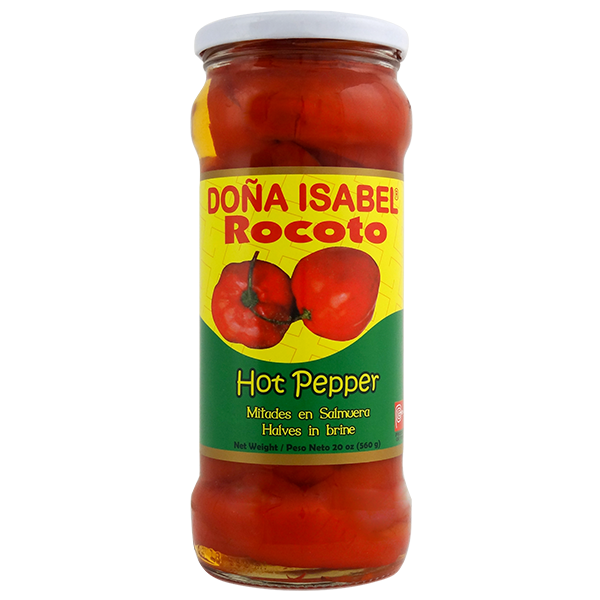 ½ red onion, finely diced
2 tablespoons Dona Isabel Rocoto, finely diced
2 tablespoons cilantro leaves, chopped (optional)
Salt and pepper
1 tablespoon vinegar or lime juice
1 tablespoon oil
4 bread slices
2 tablespoons vegetable oil
4 eggs
STEP 1
Put the onion and rocoto in a bowl, cover with cold water and let it rest for 10 minutes. Drain well. 
STEP 2
Transfer onion and rocoto mix to a bowl and add cilantro leaves, 1 tablespoon vinegar, 1 tablespoon oil, and salt and pepper to your liking. Reserve.
STEP 3
Toast the bread in the oven or a skillet until lightly golden. Put 2 slices on each plate. (You can also fry it with some oil, which is the original way of making this dish). Heat the vegetable oil in a small frying pan and fry the eggs, sunny-side-up. Season with salt. 
STEP 4
Put a fried egg on top of each toast. Put a tablespoon of the onion mixture on top of each fried egg, and serve immediately.
Adapted from: https://perudelights.com/huevos-a-la-rabona-breakfast-on-the-go/