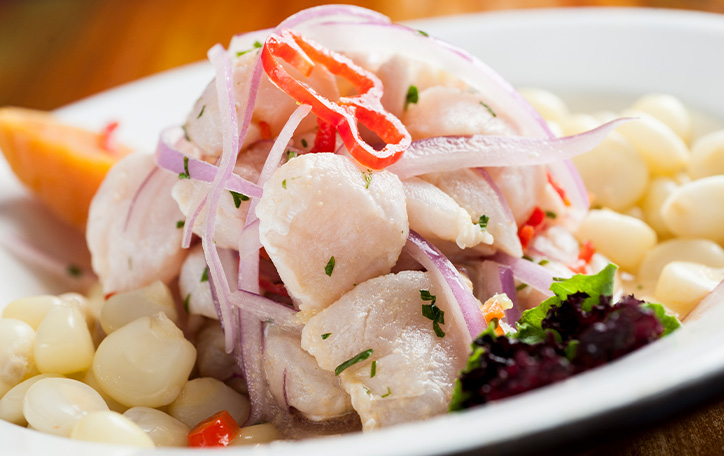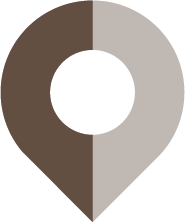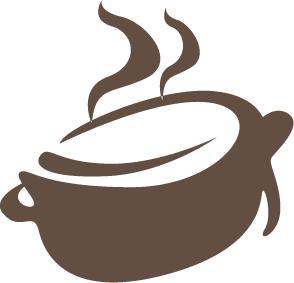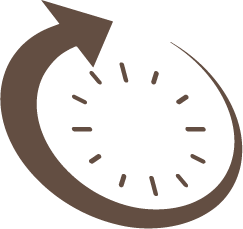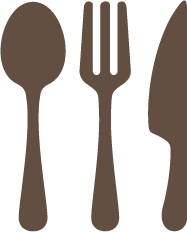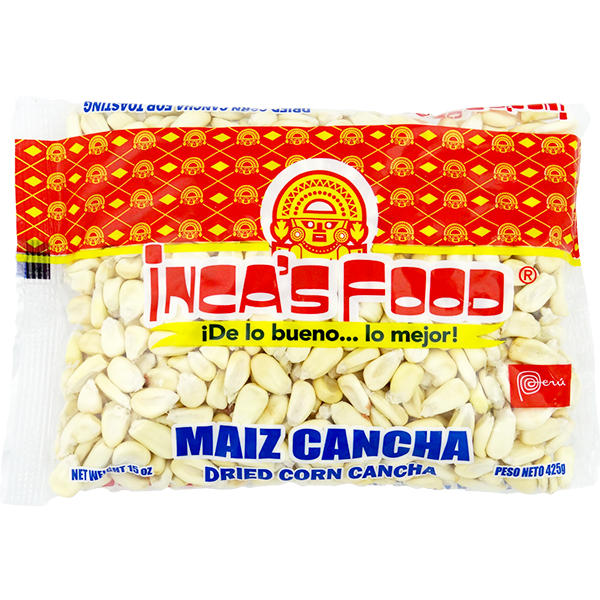 1 ½ pounds very fresh and high quality fish filets corvina, halibut, escolar, hamachi, mahi-mahi
1 cup freshly squeezed lime juice (35- 40 key limes, or 15-20 Peruvian limes)
1-2 habanero peppers cut in half, without seeds and deveined
2-3 sprigs of fresh cilantro
Salt to taste
Finely chopped cilantro to taste
 STEP 1
Cut the fish into small cubes, place in a glass bowl and cover with cold water and 1 tablespoon of salt, cover and refrigerate while you prepare the onions and juice the limes.
STEP 2
Rub the thin onion slices with 1/2 tablespoon of salt and rinse in cold water.
STEP 3
Rinse the fish to remove the salt.
STEP 4
Place the cubes of fish, half of the sliced onions, and hot peppers in a glass bowl and pour the lime juice over the ingredients. Sprinkle with a little bit of salt. To minimize the acidity of the limes you can put a few ice cubes in the mix.
STEP 5
Cover and refrigerate for about 5-15 minutes.
STEP 6
Remove the cilantro sprigs and the hot peppers from the mix. Taste the fish ceviche and add additional salt if needed.
STEP 7
Use a spoon to place the ceviche in each serving bowl, add additional sliced onions to each bowl, sprinkle with finely chopped cilantro, and diced or sliced hot peppers.
STEP 8
Serve immediately with your choice of sides and garnishes. 
SERVING OPTIONS
Lettuce leaves
Inca's Food Cancha, tostado or chulpe corn nuts
Fresh boiled corn
Sweet potato (thinly fried or baked chips or boiled thick slices Chifles or fried green plantain chips)
Optional diced or sliced hot peppers
Olive oil – optional
Lime slices 
NOTES
Soaking the fish in cold salt water helps it keep a firm texture. Rinsing the onions with salt and cold water helps remove their bitterness. Adding ice cubes to the ceviche mix helps neutralize the acidity of the limes – this is especially true for the South American Sutil lime variety, but less needed for the Mexican limes found in the US.

Adapted from: https://www.laylita.com/recipes/peruvian-fish-cebiche-or-ceviche/